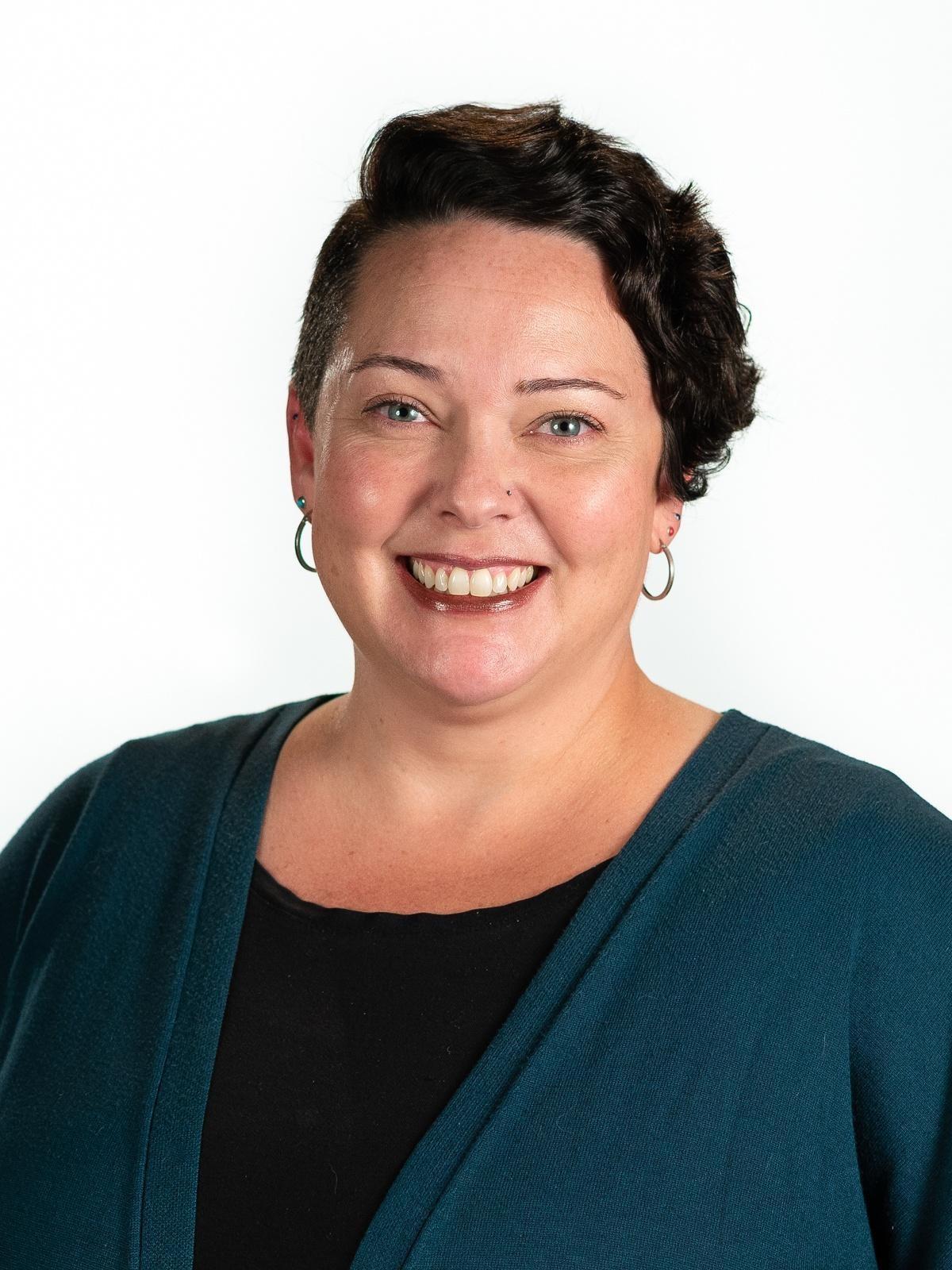 Annie Frazier
Education Program Manager
afrazier@pbsutah.org
Annie Frazier is the Education Program Manager for PBS KIDS Utah. Annie grew up watching channel 7 as a born and raised Utahn. Annie remembers gathering on the shag rug to watch Mister Rogers, Sesame Street, The Polka Dot Door, Today's Special, and 3-2-1 Contact. When her children were younger, they would watch Sid the Science Kid, Wild Kratts, Daniel Tiger's Neighborhood, Super Why, and Word World. She studied Human Development and Family Studies at the University of Utah, where she received her undergraduate degree in Family Studies as well as a master's degree in Human Development and Social Policy. Her research includes; preschoolers using educational apps, parents mediating screentime, maternal stress, Adverse Childhood Experiences (ACES), and quality early learning practices.
Annie has been working in the community with non-profit organizations in the Early Childhood Education field for over 20 years. Annie has been an early childhood education school director, curriculum director, summer camp director, preschool teacher, grant specialist, infant and toddler development specialist, child development associate's mentor, and early childhood mental health consultant. She served as the Accreditation Chair for the Utah Association for the Education of Young Children for 2 terms. Annie was awarded UtahPresents Preschool Teacher of the Year during her time at the Pingree School for Children with Autism. She was recognized with the University of Utah Staff Excellence Award for Exemplary Service, has been appointed to the University of Utah's Committee for Equal Opportunity, and the state of Utah's School Readiness Board.
Annie loves spending time with her greatest supporter & spouse, Jason, 3 children, and 3 dogs. They love going to movies, playing games, riding bikes, watching beach sunsets, and road trips. She has a passion for sharing her love of literacy, social-emotional learning, and the arts with young children, parents, and educators. Annie is an advocate for neuro-diverse learners and wants to help create opportunities for all children throughout the state to enjoy the PBS KIDS resources and activities.