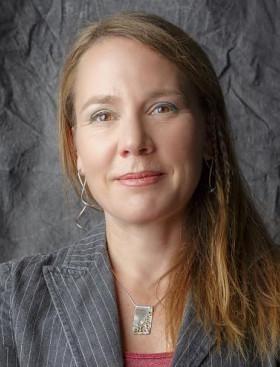 Carol Dalrymple
Editor & Producer

Carol Dalrymple is an Emmy-award winning documentary filmmaker, passionate about meaningful stories that change our perception of the world and each other. She is currently developing new dimensions of storytelling with advancements in interactive technologies and virtual and augmented reality.
Carol has helped to create and deliver many award-winning documentaries and programs on rotation in the PBS national schedule, the PBS national pledge schedule, and regionally, through her work at PBS Utah in Salt Lake City, Utah. She has been individually recognized with multiple awards both as Producer-Director and for Individual Achievement in Craft from the Emmy Awards (NATAS Rocky Mountain), The Society of Professional Journalists, The Cine Golden Eagle Awards of Excellence in Film and Media, and others. She has also been jointly recognized for her work by the State of Utah Department of Community and Culture and the Utah Division of Indian Affairs.
Carol is president of Edge of Discovery, a media arts initiative to explore, engage, and inspire the voices of women and communities overlooked by mainstream media. The mission of Edge of Discovery is to discover and uncover the stories of women and communities whose experiences have historically been silenced, simplified and minimized. She is currently working with local American Indian tribes and organizations to help rural youth express themselves, connect to their communities, and share their cultural traditions.
Carol was recently selected by the Oculus (a Virtual Reality company by Facebook) for the inaugural Oculus Launch Pad Program, designed to support promising VR content creators and developers so they can take their unique ideas and bring them to market.
Carol's work in various capacities can be found on PBS Utah | PBS programs including:
National Park Symphony – the Mighty Five; On The Spectrum; Hope Lives: Preventing Teen Suicide; Climb for Life: A Legacy; We Shall Remain: The Goshute; Walking in Two Worlds: Issues in American Indian Education; Martha Hughes Cannon; Aftermath of Meth; The Journey Home: Stories From Hospice; Copper Canyon: American Dream; No Safe Place: Violence Against Women; Horses of the West: America's Love Story (narrated by Ali MacGraw); The Long Walk: Tears of the Navajo; Five Rivers-Five Voices; Wilderness: The Great Debate; and Wallace Stegner (all narrated by Peter Coyote); Desert Wars: Water and the West; Wild River: The Colorado; and Utah: The National Parks (all narrated by Joseph Campanella; American Experience/Frontline: The Mormons; The Utah Bucket List; Voices of Hope: Suicide Should Never Be An Option; Maynard Dixon: To the Desert Again; Aftermath of Meth; Makers: Voices of Utah Women; Utah Serenade; A Changing Harvest; The Greatest Snow on Earth: Utah's Skiing Story; Isadora: Done Into Dance; Ririe–Woodbury's Night Story; Silver to Snow: The Park City Story; Utah Hispanic Chamber of Commerce Leadership Scholarships; Utah: The Struggle for Statehood; Civic Dialogue; Utah Now; Winds of Time; The Faces of Breast Cancer; Let the Women Vote; Shadow of Hope; and Fire in the Hole: Mine Wars of the West.
Carol Dalrymple and John Howe's 2011 co-production Grand Canyon Serenade is estimated to have been seen by over 200 million viewers (source Trac Media Services 5-3-14) and continues to be a solid source of viewer-supported programming for PBS stations across the nation.