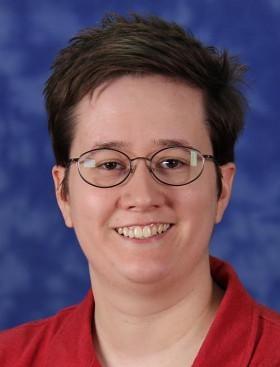 Cheryl Niederhauser
Production Assistant
(801) 581-3272
cniederhauser@pbsutah.org
Cheryl's career in public broadcasting began when she was selected to serve as PBS Utah's 2002 summer intern, working on such projects as Battalion and VoteUtah. After a brief hiatus, she was hired as a production assistant in 2006.
Since then, she has worked on many amazing productions, including Maynard Dixon: To the Desert Again, Green River: Divided Waters, Wallace Stegner, Return of the Wolves, Unspoken, National Parks: Troubled Edens, Marriner Eccles: Father of the Modern Federal Reserve, and Downwinders and the Radioactive West.
She has received three Rocky Mountain Emmy Awards for her work on Utah's Freedom Riders, Martha Hughes Cannon, and Courthouse. She is also involved with studio shows such as Utah Insight and The Hinckley Report.
Cheryl is a graduate of the University of Utah, with a degree in Communication.
Cheryl lives in Holladay, enjoying the dubious delights of apartment dwelling, collecting Legos, and catering to the every whim of El Gato Destructivo.