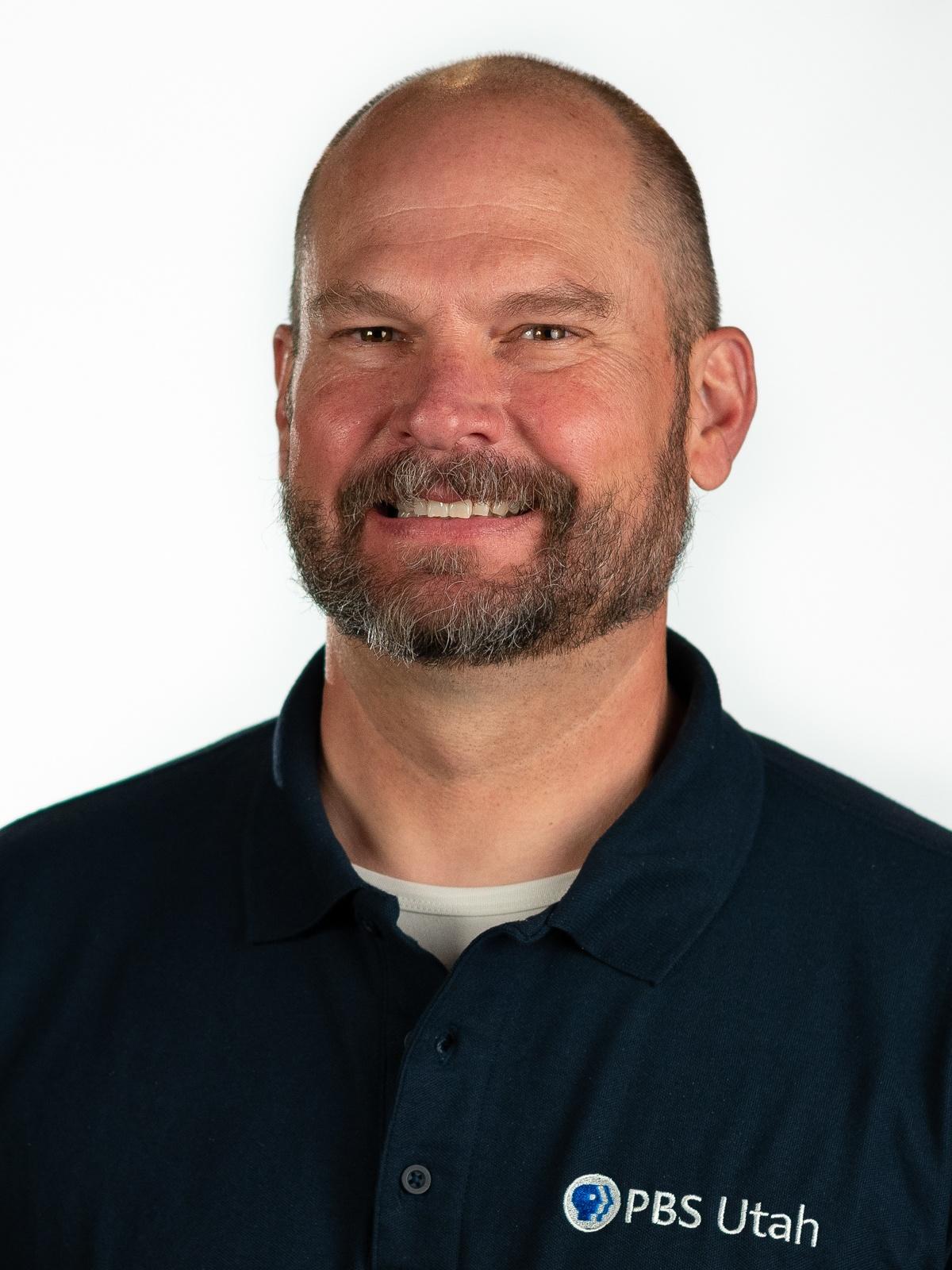 David Krummenacher
Video Graphics Developer & Editor

David Krummenacher has worked as a motion graphics artist for PBS Utah since 1998 and a part time editor at PBS Utah for the past four years. David runs, maintains and trains operators on the Chyron computer graphics systems, creates special effects, designs and builds show graphics, as well as editing On Air promotional spots.
David has contributed graphics to any number of local productions at PBS Utah, including: Contact, Governors Monthly News Conference, Utah WWII Stories, Utah NOW, Adventure Utah, God in Utah, Golden Apples, Fire in the Hole, Copper Canyon: American Dream, as well as shows for the Western Folklife Center.

Originally from a small town in Arizona, David moved to Utah to go to Utah State University where he received a BFA in Graphic Design and Illustration. After falling in love with the Wasatch mountain range, he settled for good in the Centerville area with his wife and three children.

David enjoys creating art (painting and ceramics) and being outdoors. He is often seen hiking on dirt trails or merrily rolling along the foothills on his mountain bike.