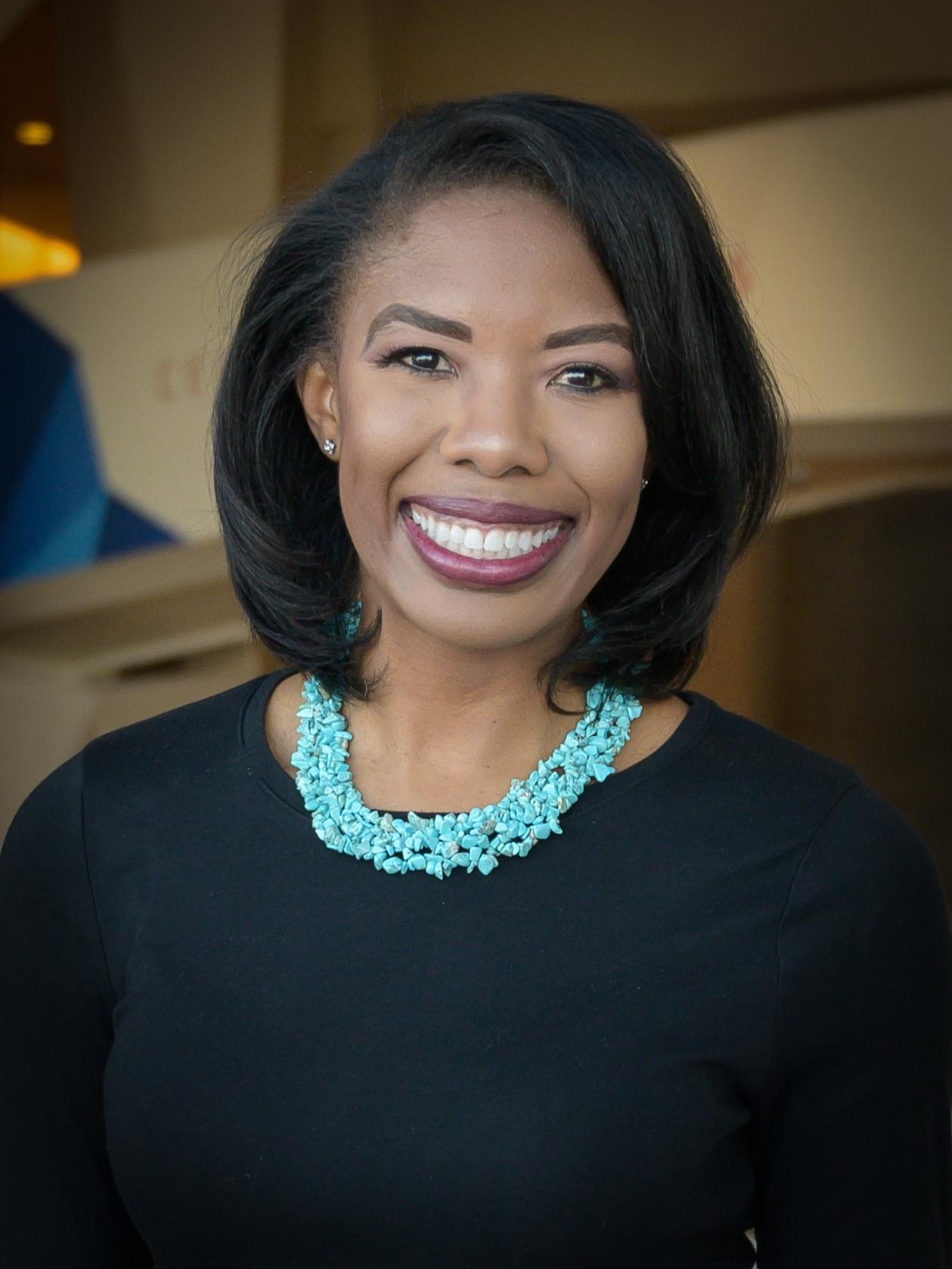 Liz Adeola
Producer/Host
Liz Adeola is an award-winning Host and Producer at PBS Utah. You can catch Liz's work in action on This Is Utah and Utah Insight. Her very first television job was working for Arizona PBS, then known as KAET. After that, Liz spent more than a decade producing, reporting, and anchoring television news at commercial stations around the country.
Liz earned a B.A. in Broadcast Journalism from the Walter Cronkite School of Journalism at Arizona State University and a Master of Science degree in Communication with dual concentrations of Advertising and Public Relations from Purdue University. Liz is originally from Arizona but her career has planted her in places like Nevada, Texas, Illinois, Ohio, Indiana and now Utah. One of Liz's most memorable assignments happened while she was still a student. She visited 14 cities in 14 days from New York, NY to Portland, OR as an "interviewer" for "14 Days In America-The Face of Freedom" documentary project.
Liz has been recognized with awards by the Society for Professional Journalists, The Illinois Associated Press, and Illinois State Legislature for her ability to craft unique stories that make a difference in her community. Since she's joined PBS Utah Liz has earned Rocky Mountain Emmy Awards for Talent/Narration for the documentary Battle Over Bears Ears and Arts/Entertainment- Program Special for This Is Utah.
Liz's passion for telling stories comes from her drive to learn something new every day and connect on a deeper level with her community. She serves as a board member for the Utah Headliners Chapter of the Society for Professional Journalists, an Ambassador for Public Media Women in Leadership and is a proud member of Alpha Kappa Alpha Sorority, Inc, the National Association of Black Journalists, National Academy for Television Arts and Sciences, and the Radio Television Digital News Association.