When will your box arrive?

Boxes ship out the 1st of each month!
Book | The Lager Queen of Minnesota by J. Ryan Stradal
Film | Beehive Spirits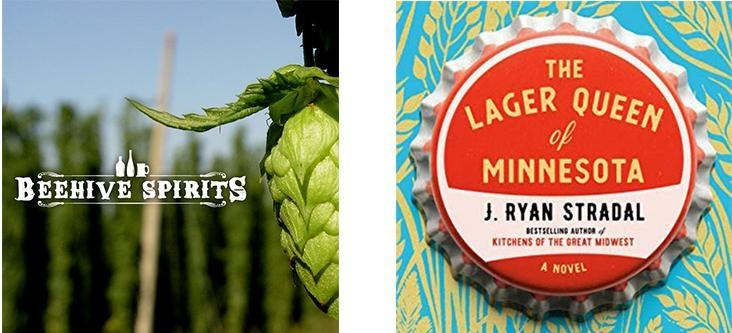 For a state chided as being one of the driest in the nation, Utah has a remarkable history of pouring a drink. KUED's Beehive Spirits portrays a male-dominated history and world of brewing and spirits in Utah even though women were historically very involved in the industry around the world. In J. Ryan Stradal's novel, The Lager Queen of Minnesota, we meet a multi-generational family of women who are torn apart and reunited because of beer. Learn about the rich and surprising stories from Utah's past that led to the state having some of the largest breweries and later some of the most stringent laws and regulations in the country. Discover women who forge a place for themselves in the brewing world while also healing relationships and themselves through hard work and good tasting food and drink.

Download Box Info >
Watch Film >
Book | A Zion Canyon Reader, edited by Nathan Waite and Reid Nielson
Film | Call of the Canyon: Zion National Park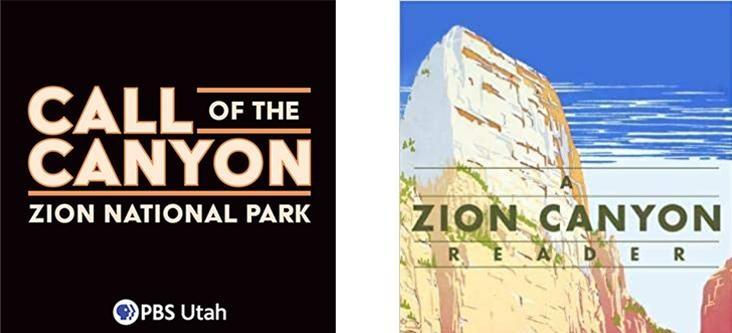 For centuries, people have attempted to communicate what Zion Canyon means to them with symbols on rock and words on paper. The early explorers and scientists did a remarkable job of recording in words the flora, fauna, and human history of the area. But even they never set out into canyon country without illustrators, photographers, cartographers and fine artists in tow – to back up their words with amazing images.
Zion casts its spell on everyone who encounters it. Call of the Canyon: Zion National Park reveals how this place has inspired artists of all disciplines, serving as a muse for photographers, painters, authors, poets and musicians. A Zion Canyon Reader is an ideal companion for the film. It contains 29 excerpts of writing about Zion, covering the ethnohistory of the early inhabitants, the Euro-American explorers, and on through the history of the park's creation, human impact, and the various ways we might all develop a sense of place in Zion.
Viewed, read, and discussed together, the film and the book create a wonderful landscape of understanding. The more we learn about Zion Canyon, the more vividly it's magnificent landscape will take shape in our hearts, and the more we will be inclined to help ensure that generations yet unborn will experience the same joy and renewal we do when we visit Zion.

Call of the Canyon: Zion National Park >
In Partnership With
Book | Finders Keepers by Craig Childs
Film | Battle Over Bears Ears
Who decides how land and history are preserved and protected? How do we keep our connection to the past alive? Bears Ears was established in December 2016 by President Obama using Antiquities Act of 1906 provisions granted to presidents to create national monuments for "protection of cultural and natural resources of historic or scientific interest on Federal lands." A coalition of five Indian tribes that had sought monument protection for years were overjoyed with the decision. But joy was short-lived; less than a year later, President Trump issued a new declaration, segmenting the monument into small, isolated sections consisting of fewer than 200,000 acres, much smaller than the original designation of 1.2 million acres. This action, in turn, caused many San Juan residents to celebrate. Now, Utahns are feeling whip-lash effects as newly elected President Biden has sent his Interior Secretary to southern Utah to review the statues of Bears Ears with the prospects of yet another change. Your book club will dive deeply into a discussion about the ethics of archeologists and pot hunters, about whose voices should be heard, whose history should be saved, and what healing and common ground may be found in this land that is sacred to so many.
This film is available to stream exclusively to PBS Passport members, however a private link will be made available to book club hosts when your box is sent.

Battle Over Bears Ears >
Book | The Best We Could Do by
Thi Bui


Film | Finding Home: Utah's Refugee Story
The current political discourse around immigration is divisive not only in America but worldwide. Both Bui's story and Finding Home: Utah's Refugee Story movingly puts a human face to new arrivals in our country, illuminating the background of their lives and their struggles. It explores immigration and the many effects it has on people who are displaced. Their stories address relatable universal struggles, including family sacrifices, difficulties in communication in a new country and between parents and children, personal failings, and the importance of identity and belonging. These stories remind us that we all share a common goal: to seek a better future for ourselves and our families. Refugees are not a statistic nor are they "the other" but part of our society as a whole. These stories prompt us to ponder what it means to be a refugee now in America. What hardships does a person suffer that force one to flee home for a better life in the United States and what is it like to assimilate in a new country when some of its citizens don't want you here?
*This book is a graphic novel, appropriate for both teens and adults.

Learn More about the Film >
Learn More about the Book >
Download Box Info >