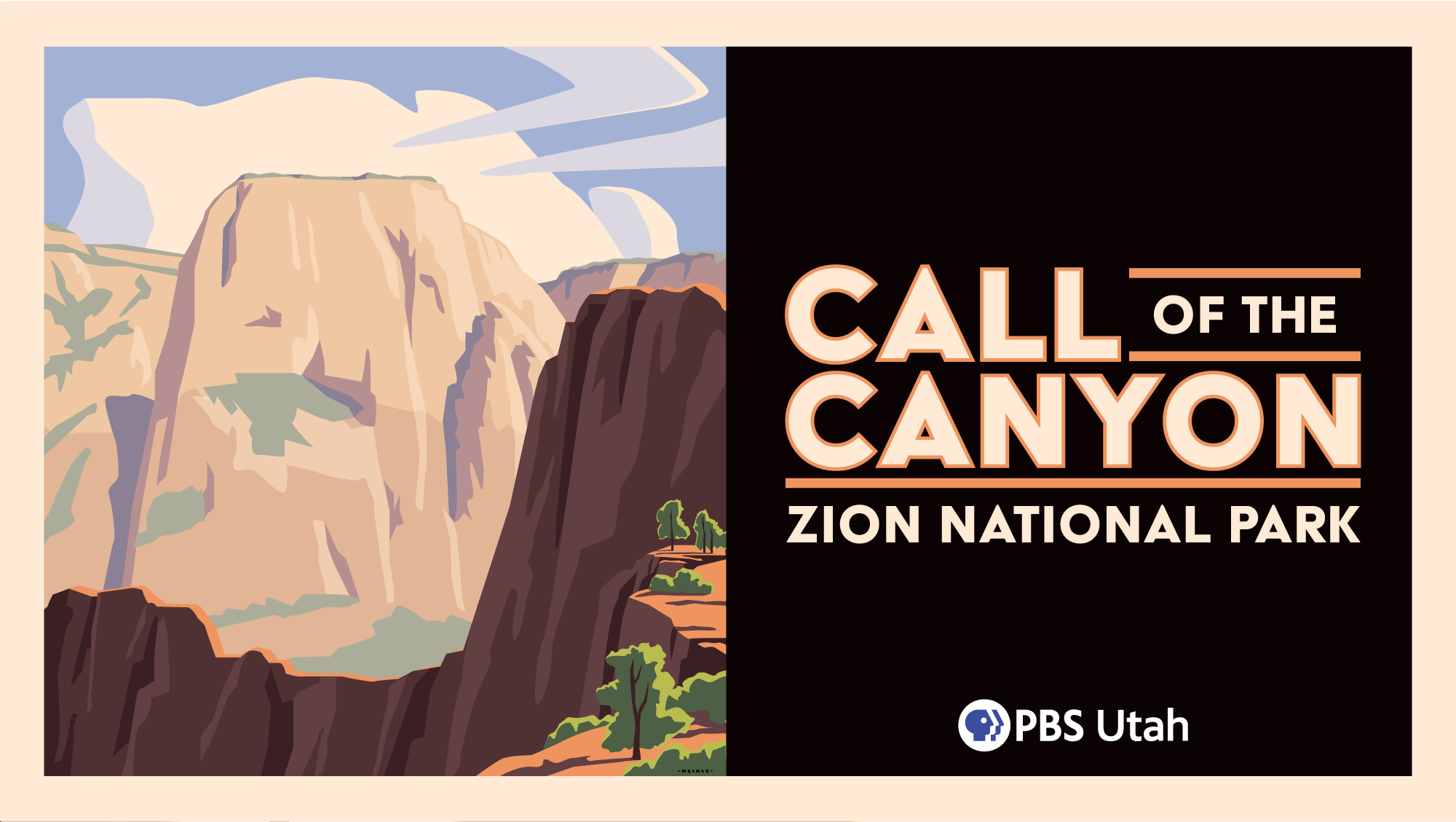 This PBS Utah Documentary Premieres Early 2022
Call of the Canyon: Zion National Park is an hour-long documentary celebrating Zion National Park — its native legacy, history, and dazzling landscapes and natural life that have inspired generations of visitors and artists. The program explores the toll of more than four million annual visitors there, and the National Park Service's efforts to balance accessibility with environmental impact to collaborate with community stewards to ensure its benefit for future generations.
Woven throughout the story of Zion National Park are glimpses at artists and their works inspired by the area — from Paiute Indian Tribe artisans to 19th and early 20th century photographers and painters, including Thomas Moran and Maynard Dixon. The park comes alive through interstitial artistic journeys with painters Kate Starling, Roland Lee, folk musician Hall Cannon of 3 Hattrio and cowboy poet Waddie Mitchell. Viewers experience first-hand how Zion National Park sparks a uniquely human creative response.
At the heart of the documentary is the breathtaking cinematography of soaring rock formations throughout the expansive canyon averaging 2,000 feet deep, forged by the Virgin River. Viewers are transported to the colorful landscape through dramatic footage of the switchbacks to Observation Point and the eternal spire of the Sun Dial to a cloud-swept horizon against the red-washed table of the Altar of Sacrifice. Differences in elevation encourage biodiversity, where bighorn sheep wander among juniper-studded cliffs and turkey and mule deer graze the forested plateaus.
Interviews with park historian and author Lyman Hafen bring the past to life, from the ancestors of today's Paiute people who farmed the land to 19th century explorers and early pioneer settlements by members of the Church of Jesus Christ of Latter-day Saints. After first proclaimed a national monument by President William Howard Taft in 1909, it would later become the state of Utah's first national park in 1919. As early "tin-can" visitors came to experience the wonders of the park, the Civilian Conservation Corps would go on to enhance their experience, with visitor centers and trails spanning 229 square miles — from Walter's Wiggles to the safety chains on Angel's Landing.
As the park enters its second century, Call of the Canyon: Zion National Park focuses on the challenges that lie ahead for park Superintendent Jeff Bradybaugh and his team, and how advocates in the public can help protect this national gem. The documentary explores equitable access to the park, and efforts to help underserved Las Vegas youth experience the nature of Zion. Viewers also learn the thoughtful plans that are part of the park's expansion of its East Entrance and a conservation-focused private development owned by Kevin and Stacy McLaws that will allow more visitors to experience the wonder of Zion for generations to come.
Call of the Canyon: Zion National Park captures the multigenerational reverence for the landscape that continues to inspire today's conservationists and artists hoping to forever preserve its majesty.