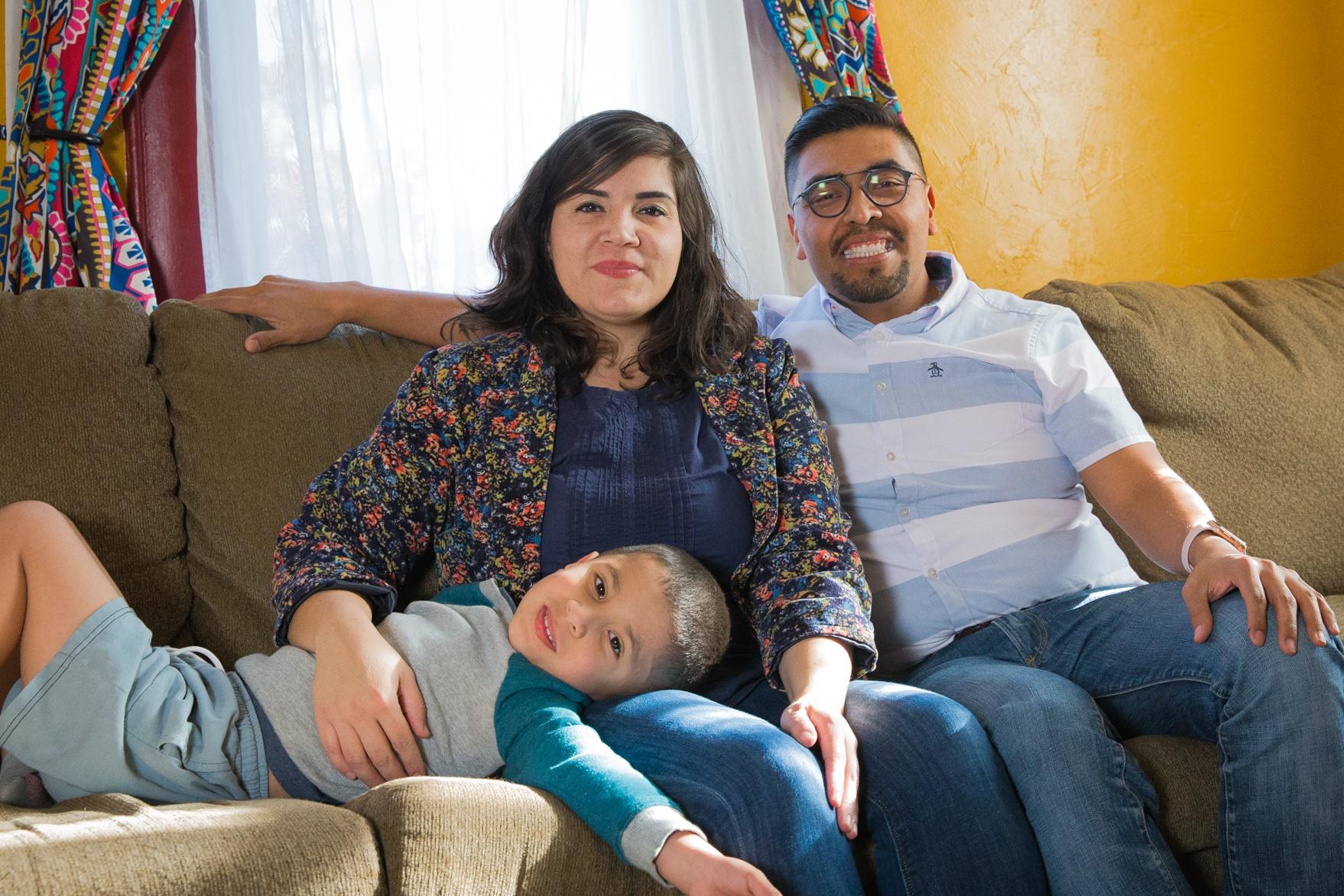 Andrea + Roberto
Roberto was born in Mexico and immigrated with his parents to Southern California at the age of 2.
As a first generation Mexican American, Roberto saw how hard his parents worked in agriculture and housekeeping labor, and was inspired to attend university because his parents always said, "you need to study so that you do not have to work with your hands like us, but with your mind."
Roberto grew up among a largely Latino community in Southern California. It was not until he arrived at the affluent University of California, Santa Barbara that he realized he had grown up in a very different socio-economic class than his peers. He also learned more about what it meant to be Mexican American, as well as how his community had shaped U.S. history, culture, and society.
It was during his college years that Roberto became more socially aware of the various identities that he carried, as well as the privileges inherent in those identities. He sought to work in a field where his passion for social justice and mental health would be cultivated. Roberto attended San Jose State University for his Master's in Social Work and has worked in various settings, including intimate partner violence and drug and alcohol abuse programs, and now works with college students.
Roberto is raising an awesome young boy named Emiliano with his spouse Andrea, and lives in Salt Lake City.
Andrea was born in Los Angeles. With her parents making frequent trips to visit family in Mexico, she was raised between California and Mexico. At the age of 11, her family settled in Southern California.
As the daughter and granddaughter of immigrants, Andrea learned about the importance of maintaining her heritage and language despite being in a new, foreign place. As a young Chicana in Northeast Los Angeles, her grandfather taught her the value of being involved and giving back to the community.
Andrea grew up surrounded by friends and families who looked like her and shared similar migrant narratives. As a young girl she began to see that the things she was being taught in public school did not reflect her home and community experiences.
She was also alarmed to learn that many of the Latinx people from her neighborhood were not graduating from high school nor attending university. Andrea felt like she was living in a "forgotten" place of a massive city.
At the University of California at Santa Barbara, Andrea studied Chicana/o Studies and Sociology. She devoted much of her education to studying the ways in which the U.S. education system continues to reinforce and perpetuate social inequities. She learned the importance of creating spaces of community engagement and social justice within the school system. In particular, the need for classrooms and curricula that sustain the cultures, languages, and identities of students; a curriculum that does not erase, silence and/or omit the multitude of cultures, languages, and identities each student has.
Andrea has a master's and doctorate degree in education from the University of Utah and is passionate about increasing equity and access for historically underrepresented populations.
Andrea lives in Salt Lake City with her husband Roberto and her son Emiliano.