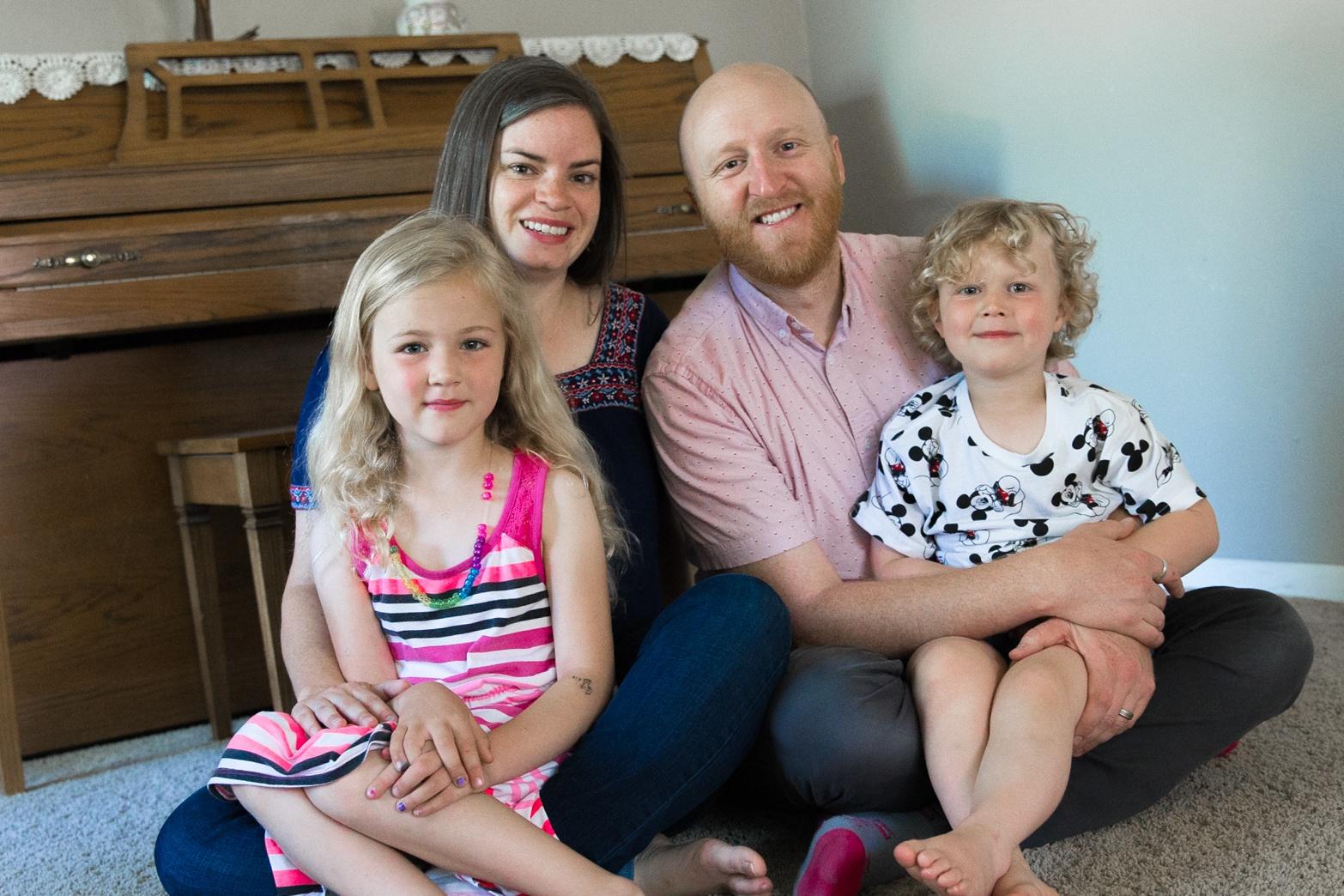 Blair + Kristen
Blair grew up as the middle of five children in Layton, Utah. During his childhood and teenage years, he liked to play the drums, sing, act, and listen to music. At nineteen he served a mission for the Church of Jesus Christ of Latter-day Saints in Milwaukee, Wisconsin.
Blair earned a bachelor's degree in Mass Communications with a minor in Religious Studies from The University of Utah. He then went on to Georgetown University in Washington, D.C. where he earned a master's degree in Religious Studies. Blair's master's thesis focused on intellectual disabilities in nineteenth-century Mormon thought and history — a subject which he continues to research today.
Blair currently works for the Neal A. Maxwell Institute for Religious Scholarship at Brigham Young University as the Public Communications Specialist, where he produces, hosts, and edits the Maxwell Institute Podcast, a conversational program featuring scholars of religion from a variety of traditions. He counts KUER "RadioWest" host Doug Fabrizio and longtime NPR "Fresh Air" host Terry Gross among his biggest interviewing influences.
If Blair looks familiar, it's possible you've seen him dancing in the stands on the big screen during Utah Jazz games where he's been known to embarrass family, friends, colleagues, and strangers with his enthusiastic fanaticism for the local basketball team he's rooted for since he was seven years old.
In addition to being a parent of two children, Blair and his wife Kristen share a number of interests, including certain music and television programs, but they also share a passion for social justice. Blair loves to glean information from many sources; he is an avid reader and podcast listener.
Kristen was born in Glendale, California, a suburb of Los Angeles, to a single mother. As a young girl, Kristen and her mother moved to Las Vegas, Nevada where she spent most of her childhood. Her early life was carefree and filled with music lessons, performances, and climbing trees in her spare time.
Kristen received a bachelor's in Russian and master's degree in Russian Teaching from The University of Utah. During her time teaching high school in Baltimore, Maryland and then at a ESL program at West High School in Salt Lake City, Kristen began to understand some of the difficult and unique challenges immigrants, refugees, and racial minorities face in the United States.
Having taught Russian at The University of Utah for a decade, Kristen now aspires to become a social worker. As a community engagement enthusiast, Kristen volunteers for hospice services, the First Unitarian Church in Salt Lake City, and is also the facilitator of the We Brave Women Lecture Series. We Brave Women is a monthly series which creates a space for diverse women to meet and discuss a variety of issues such as women in the workplace, religion, domestic violence, adoption, foster care, infertility, community organizing, grief and loss, and more.
Kristen, her husband Blair, and her two kids enjoy camping and hiking (especially in Southern Utah), live music, and books.