A lighthearted, nostalgic look at the rich history of Lagoon Amusement Park which has enchanted visitors for generations with its rides, rock concerts, and family fun.
For generations, Utah's Fun Spot has attracted thrill-seekers looking for a rush on the rides, concertgoers enjoying some of the biggest names in music, and families cooling off from the summer heat.
America's largest family-owned amusement park and one of the 10 oldest in the country, Lagoon began in 1886 as a resort on the shores of the Great Salt Lake. As the lake receded, Utah entrepreneur Simon Bamberger decided to create a man-made lake off one of his railroad lines in Farmington to attract riders and increase business, especially during the summer. Locals referred to the man-made lake as "The Lagoon." City dwellers could take the Bamberger Railroad to Lagoon to picnic and cool off under trees, around the lake, and in the 1.5 million gallon filtered swimming pool, at that time the largest in the West.
Video | Lagoon: Take the Sky Ride in 12 seconds!
What amusement park enthusiast Chadwick Greenhalgh likes most is the old rollercoaster. "If you were to ask most people what they think of the wooden rollercoaster at Lagoon, they think about two things ­– Number one, they think they're going to die. When you go around the turns, it makes you wonder for a minute if the car is going to come off the track. The second thing people remember is that first lift. They remember the sight of that big, thick chain and the 'clack' it makes when it finally connects onto the car and pulls it up ... You get to the top, and down you go! It's one of the greatest things."
The White Rollercoaster, designed by John Miller of Coney Island fame and constructed in 1921, is probably the most recognizable symbol of Lagoon. It's also one of only a few remaining attractions from the park's early days, along with the hand-carved wooden carousel, built in 1893.
---
For Utahns who grew up frequenting Lagoon, a big part of the park's appeal is its rich history and respect for tradition. "There's a different feel in family-owned parks," says David Freed, President and CEO of Lagoon. "We're not so much owners, as we are keepers. We're here to protect and preserve."
---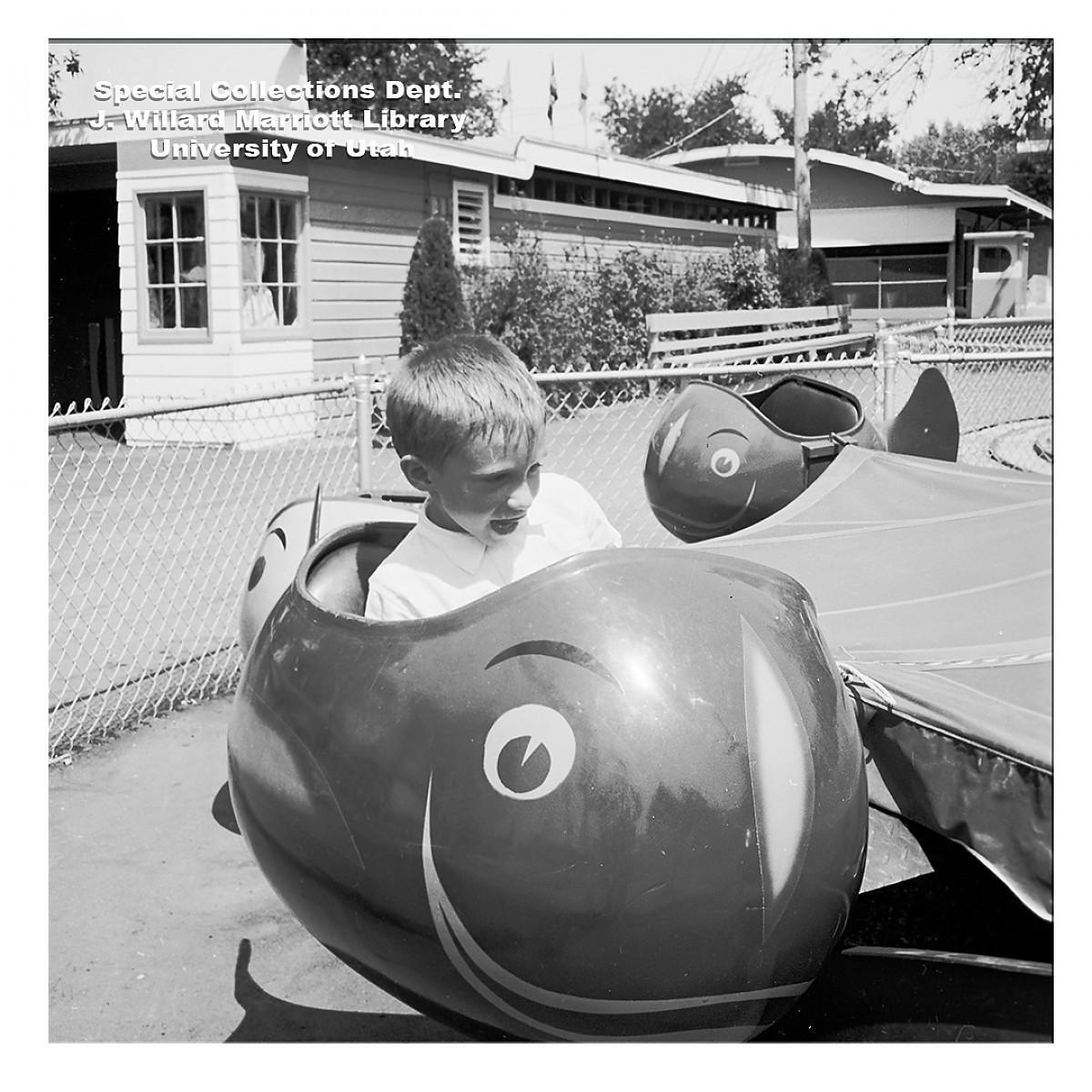 child ENJOYING the "bulgy the whale" ride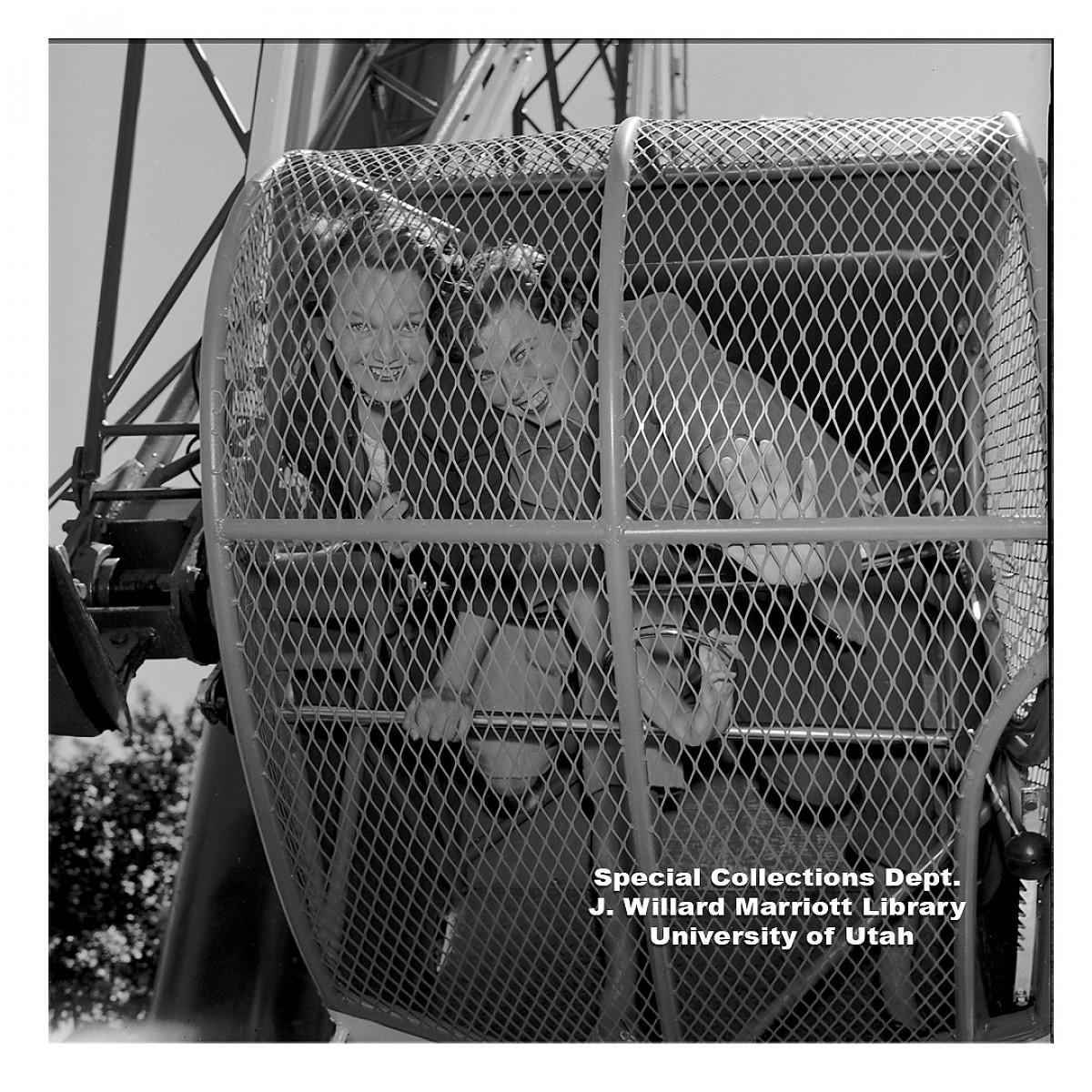 park guests on "
Rock-O-Plane

" ride