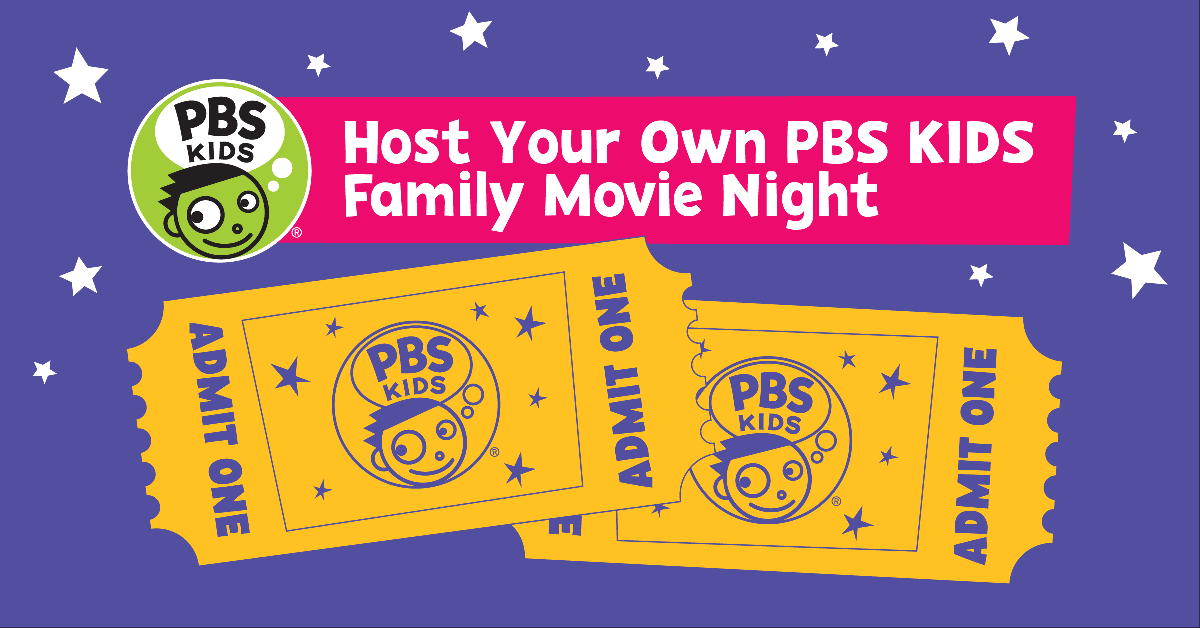 PBS KIDS Family Nights (Every Friday, Saturday, and Sunday!)
Every weekend, the PBS KIDS 24/7 Channel airs a special PBS KIDS Family Night — a series of weekly family viewing events featuring movie specials or themed programming every Friday from 7:00 to 9:00 p.m., and repeating on Saturday and Sunday evenings.
Watch, play and learn with your favorite PBS KIDS characters, every weekend!

Upcoming Family Night Schedule (7-9PM)
Dec. 1-3
Winter Holidays Movie Marathon I
Dec. 8-10
Winter Holidays Movie Marathon II
Dec. 15-17
Hanukkah Celebration
Dec. 22-24
Christmas Celebration
Dec. 29-31
New Year's Even Countdown
Family Night Printables (PDF)