Thursdays at 7:30PM
Roots, Race & Culture
Roots, Race & Culture returns for a second season of open, honest conversations about identity and culture, from the perspective of Utah's Black and POC communities. Hosts Lonzo Liggins and Danor Gerald are back to discuss shared experiences with newsmakers, changemakers, experts, and entrepreneurs from Utah's communities of color, all with a healthy dose of humor, empathy, and candor.
The series is co-hosted by Lonzo Liggins and Danor Gerald. Lonzo is an actor, entertainer, and filmmaker whose appearances include more than 150 different commercials and industrials. Danor is an award-winning filmmaker, creative consultant, and community advocate based in Saratoga Springs.
After its first season on PBS Utah, Roots, Race & Culture went on to win the Afro Utah 2022 DEI Leadership Award. The first season is available to stream on the PBS App and online. Full conversations heard in the original episodes as well as extended interviews can be found on the show's podcast.
In the second season, Lonzo and Danor invite viewers to learn about the phenomenon of Black social media, revisit the Black history of Ogden, learn about indigenous food activism, and more.
Viewers of Roots, Race & Culture can expect to be entertained and informed, and come away with a deeper understanding of the wide spectrum of experiences of Black and POC communities in America, and especially the state of Utah.
---
Continuing to produce and host Roots, Race and Culture for a second season is a dream come true. [This series] is the best way to participate in a conversation that we all need to have, but don't know how or who to have it with. I'm so grateful I get to participate on the front row.
- Danor Gerald, Series Co-Host
---
Season Two Lineup
Season Two episode one
Black Social Media
How are online and social media behaviors and habits of Black individuals unique?
WATCH NOW
season two episode two
Ogden's Black History
Learn about Ogden's rich history from the influx African Americans in the early to late 20th century. WATCH NOW
season two episode three
STEM & POC
How can we tip the scales to see more Black and Latino individuals in STEM fields?
WATCH NOW
season two episode four | Feb. 23
Indigenous Food Activism
Learn about the growing indigenous food activist movement.
WATCH NOW
In the premiere second season episode, Roots, Race & Culture looks at Black social media and how Black culture has found a unique niche among social media platforms. The second episode tells the story of Ogden in the early to mid-20th Century, when Junction City was home to a bustling Black community and vibrant art scene from its influx of African Americans. Another episode focuses on why Blacks and Latinos aren't leaning towards STEM careers, and how Utah measures up against other states when it comes to representation. The season's final episode dives into the growing indigenous food activist movement and the surprising benefits of returning to a pre-colonization diet.
---
Roots, Race & Culture is the Utah show I always wanted to see growing up in Utah. It's informative, educational, and it gives you an inside view of people of color living in our state. We need more content like this in Utah… now more than ever.
- Lonzo Liggins, Series Co-Host
---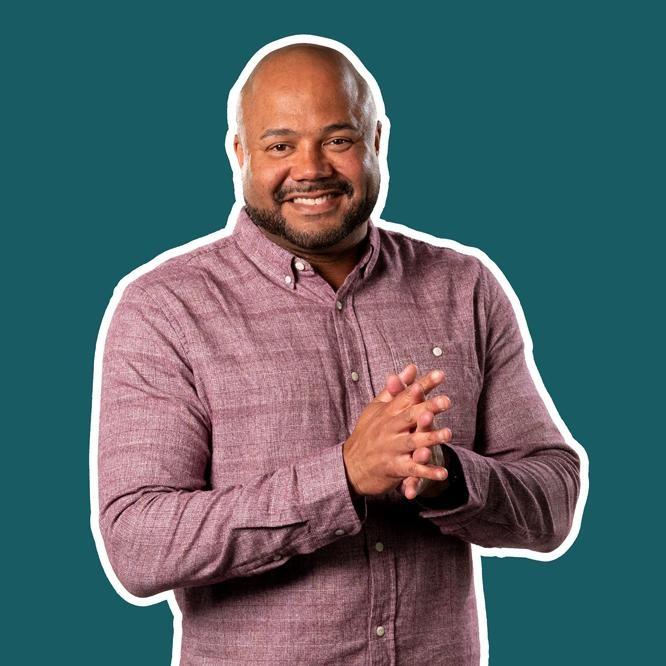 Lonzo Liggins
Co-Host of Roots, Race & Culture
Lonzo has been an actor and entertainer in Utah for over twenty years. Lonzo is a Utah native who was raised in Salt Lake City, Utah, primarily in Sugarhouse. He attended the University of Utah and majored in Sociology and Psychology. After being accepted in the Masters of Social Work program at the U. Lonzo dropped out of school to pursue acting as a career after being asked to audition for a brochure photo shoot. He has appeared in over 150 industrials and commercials and appeared in dozens of TV shows and films. A trained theatre actor, Lonzo has graced the stage at many of Utah's theatres, including the Hale Center Theatre, The Grand Theatre and The Babcock. He has produced, written, directed, and acted in a feature film that won many awards and received worldwide distribution and was in Redbox, Netflix and Amazon Prime. Lonzo is an outspoken advocate for recovery and rehabilitation for addicts and alcoholics, himself being a recovering alcoholic of 12 years. He is the father of four kids.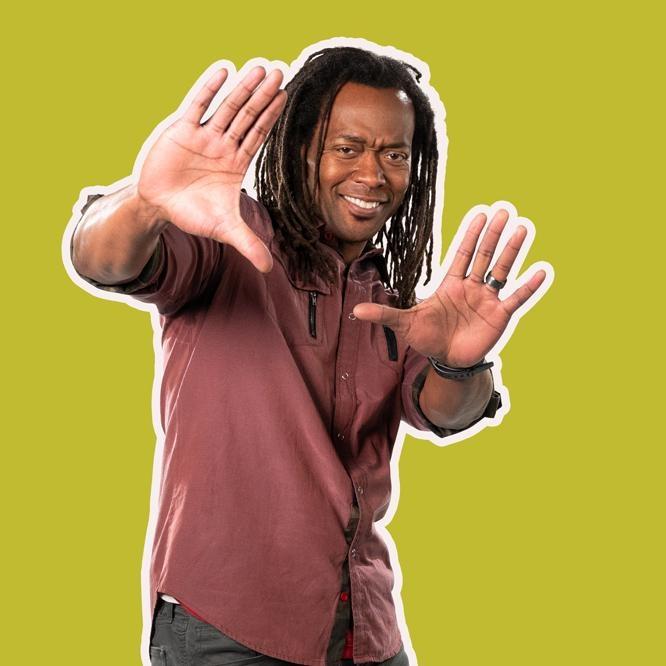 Danor Gerald
Co-Host of Roots, Race & Culture
Raised in the deep south Danor Gerald has lived all over the U.S., including Chicago, Florida, Arkansas, Texas, Mississippi and Utah. He and his wife have four children. He is a former seminary teacher, youth theater workshop director, and Florida-Deseret Ranch cowboy. Danor's TEDx talk on DEI/economics is available online. He also speaks at corporate events, schools,, and youth events. Through his production company Monark Media, Danor creates documentary and narrative films as well as commercial and learning content for local and international brands like FacebookMeta, PayPal, Hospice & Palliative Nurses Association etc. Collecting dozens of international film festival awards from around the world, Danor's directorial debut Grandpa's Crazy? Is a 2022 release. Danor also sits on the Board of Directors at the Zion Indie Film Festival. If you keep your eyes peeled you will see Danor on many other screens large and small hosting for Megaplex Theaters and sharing messages on the Come Follow Me Foundation app.